Vapepenzone Rewards Program
EARN DISCOUNT WITH NO LIMITATION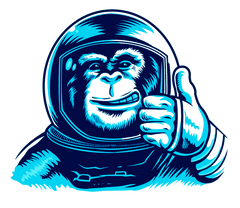 Get awarded with every purchase you make at Vapepennzone.
You can also earn points in many different ways.
Scroll below for detailed instructions.
SIGN UP TO START EARNING POINTS
EARN POINTS
For every dollar you spend you earn 5 V-Points.
WAYS TO EARN
  Follow on Twitter 100 V-Points
 Share on Facebook 100 V-Points
 Follow on Instagram 100 V-Points
 Like on Facebook 100 V-Points
 Share on Twitter 100 V-Points
 Place an order 5 V-Points for every $1 spent
 Celebrate a birthday 100 V-Points
 Signup 200 V-Points
or
Write a review 500 V-Points
HOW TO EARNV-POINTS BY REVIEWS?
REDEEM POINTS
Every 1000 points equal to a $10 saving on your next purchase.
 HOW DOES V-POINTS REWARDS PROGRAM WORK?
You earn points whenever you shop with Vapepenzone. Every 1000 points you earn is equivalent to $10 cost savings on your next order.
You can additionally earn points in several methods, from signing up to an account to suggesting friends or sharing on social networks.
Once in a while we will certainly also run promos where you can earn added points!
HOW TO REDEEM MY V-POINTS?
On any page, just situate a blue "Loyalty Rewards" tab in bottom left and click to redeem your points.
This will create a coupon code you can apply at checkout, 1000 v-points will certainly equal to $10 off discount.
HOW MANY POINTS DO I HAVE?
On any kind of web page, simply locate a blue "Loyalty Rewards" tab in bottom left 
and click to see your incentives point equilibrium.
DO MY POINTS EXPIRE?
Your points will certainly never end. You can collect them till
you get that desire vape package you always wanted.
EXISTS A MINIMUM SPEND TO REDEEM?
Regardless of the total price of your order, you can use the coupons you redeem.
And there is no limit to the number of redeems.